Loon Bench Kit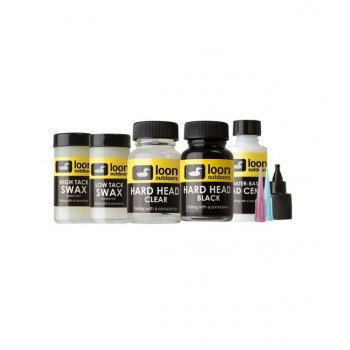 Includes High Tack Swax, Low Tack Swax, Hard Head Clear, Hard Head Black, and Water Based Head Cement System.
Features:
Dubbing wax for large and small flies
Head Head Clear and Black for building up heads and bodies
WB Head Cement System for precision tying
Directions for use:
Swax: Remove lid, push up desired amount and apply.
Hard Head: Remove lid, use applicator brush to apply to fly.
WB Head Cement: Attach applicator needle and apply desired amount.

Related Products