Scientific Anglers Sonar Musky (Pike) Line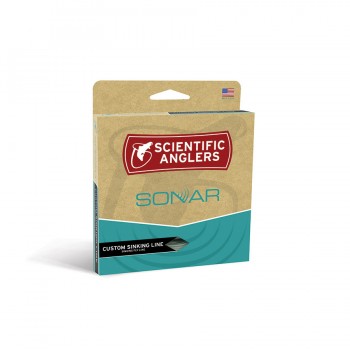 Powerful Fast Sinking Musky and Pike Taper.
The SONAR series takes your fly and puts it right in front of the fish. Whether you're throwing streamers for trout, big flies for muskie, or even fishing stillwaters, we have the perfect sinking line for you. Get down, and stay down, with SONAR.
Powerful head to turn over extremely large flies
Reinforced loops
Oversized running line for increased line management and positive strip sets.
Intermediate running line and Sink 5 head works well for lakes and rivers
For use in moderate climates
Braided multifilament core
SA SONAR MUSKY XXX GR (# = grain weight)
Related Products