Redington Field Kit Trout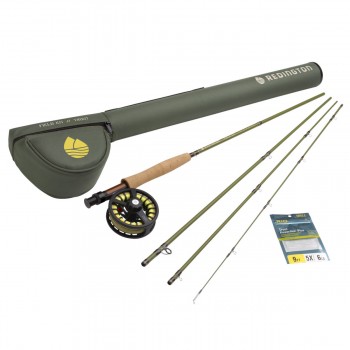 The Trout Field Kit is up for any adventure where you might find yourself casting a line in hopes to hook a hungry trout. The medium-fast action rod is perfect for the novice angler building casting technique and enjoyable to fish even for the most experienced angler.
Paired up with a Run reel and a RIO Products' RIO Gold trout-specific fly line, the Trout Field Kit is ready to fish for trout in both lakes and rivers. So as you start packing for your next adventure, don't forget to grab your Trout Field Kit.
Whether it's a weekend road trip or a 10-day backpacking epic somewhere remote, remember that trout don't live in ugly places.
590-4 rod model
Redington Run 5-6 reel
WF5F RIO Gold moss/gold line

Related Products