Varivas 2200 BL Fly Hooks - Curved Shank Barbless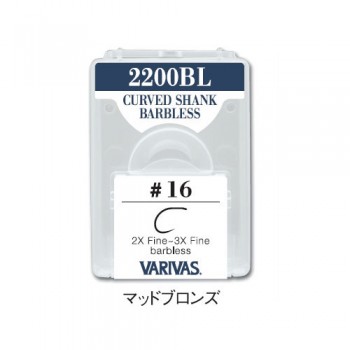 This hooks super-fine wire is beautifully curved and has proven to be a reliable fish holder. It is gaining in popularity for tying klinkhammers, micro klinkhammers and other dry flies and also for some sub surface patterns (although not the best choice for dredging the bottom).
The long tapered super sharp point without barb helps the hook to penetrate, then the incurve and well tempered wire keep the fish on.
Related Products